I cannot export my scene.help me plz!!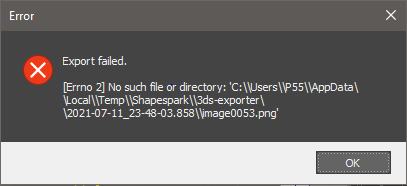 Are you using the most recent Shapespark version: 2.3.3? You can check it through the Help > About menu item in the main window of the desktop application.
We had a similar issue some time ago, but it was fixed in the last release.