When I try to install Shapespark using ShapesparkSetup-2.5.3.exe I get this message:
"Installation has failed
There was an error while installing the application. Check the setup log for more information and contact the author."
When I check the log it says SquirrelSetup was denied access to the path the ShapesparkExporter-Revit2022.dll is installed in, inside AppData > Local > Shapespark folder. I've checked the same path and all archives from the installation seem to be there, as the enclosed picture shows.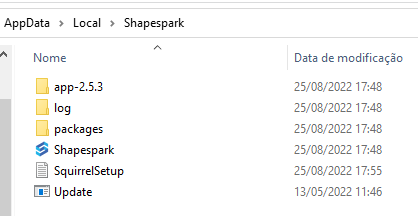 Could someone help me, please?