Hi, Im wondering if this idea is possible or if there are other solutions on what we want to achieve.
here's the screenshot of our scene: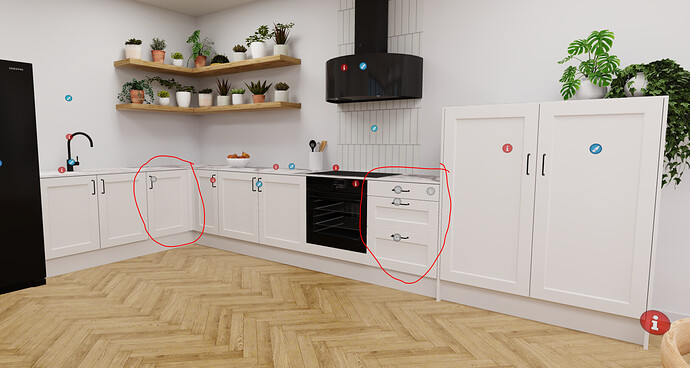 Encircled cabinets already have a switch object extension where you can open the drawers and cabinets.
Our client is requesting if we can add options or change the design of the door/frontals of the cabinets and drawer using switch objects but you can still open it.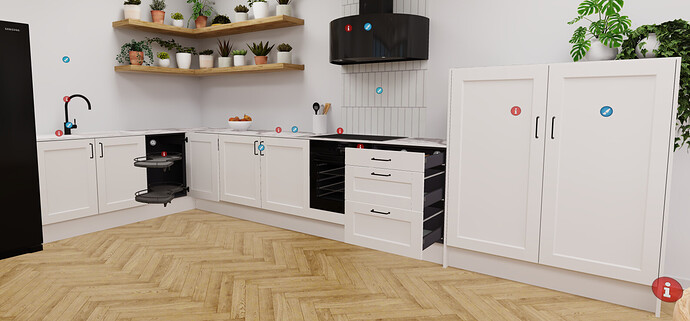 is this possible?