Revit add-in
When I log in, a communication error is displayed.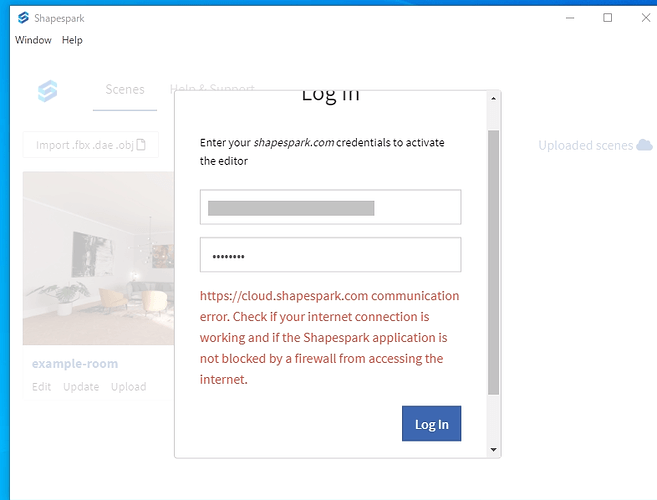 (There is no problem logging in to the browser page.
Only desktop apps and Revit add-ins are detected.)
I think it's because of the security of the intranet environment.
I would like to ask our IT administrator.
Would you tell me the port and IP address required to access ShapeSpark.
Best regards.