hi all
new to forum and shapespark. I've create an architectural model for a client based in Cape Town - SA, re-model of kitchen and scullery area, with new addition wing on side, site boundary (bedroom, with main-bedroom and bathroom) modeled.
See Link below:
https://seventy30designstudio.shapespark.com/house_camroodien/
I've seen excellent projects from shapespark members and i require some guidance/comments and corrections on a few areas from all the EXPERTS in forum:clap:


Im still not happy with current results.
comments and instructions on improving model will be greatly appreciated.
@Vladan thanks for your efforts thus far:)…
lighting?
instructions and corrections on material values for items below. example (roughness, metalic,etc)
glass, wood, tiles, leather, etc.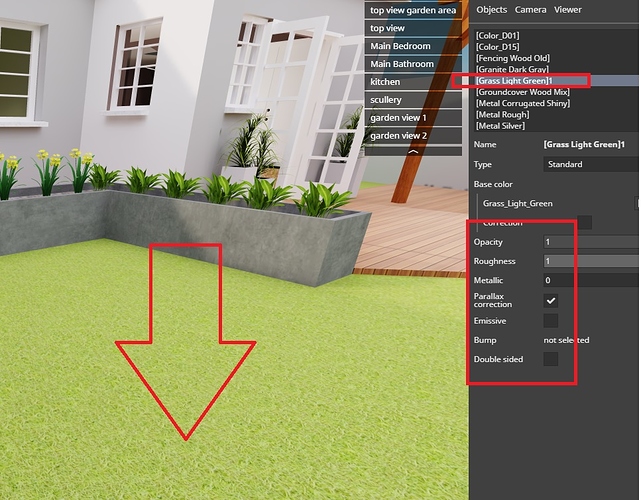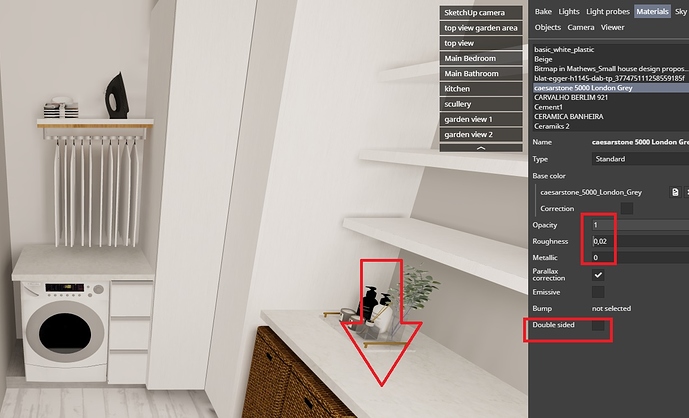 What materials in general need "double sided" to be selected?
thanks.