Hey Shapespark team,
I'm having a problem when I'm opening my scene in Shapespark. As soon as my scene opens error pops up " Graphics context lost, reload to try". How can I solve this issue? I am using a VICTUS laptop with updated software. I have attached a file for your better understanding.
Looking forward to hearing from you.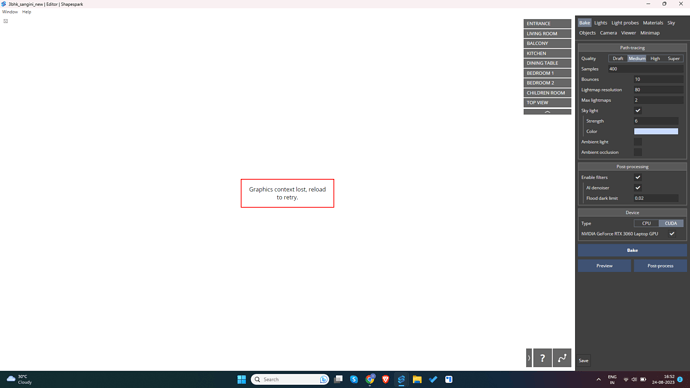 Thanks & Regards,
Priyesh