Sharing with you guys my new scene that includes a luxury contemporary penthouse + the building facade + Starbucks and a sportscar dealer in the ground floor + streets and surrounding ghost buildings.
https://aura3dstudio.shapespark.com/gratio_residence/#autoplay&help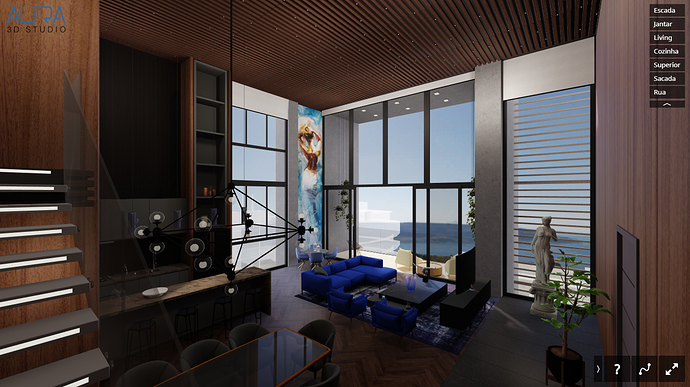 I did like: it's possible to make the interiors and the entire facade (my clients don't want only the interiors anymore)
I didn't like: the bake processing took 27 hours

, probably because the bump I applied in the floor.
There's still some improvements I can make, mainly with the ilumination, but I think the final result is pretty satisfactory, considering the size and varieties of the scene.