Hi there,
I've recently been using shapespark demo to create an art gallery virtual exhibition experience.
However I'm not finding it easy to make the artworks in this exhibition look how they're meant to.
Check out this example: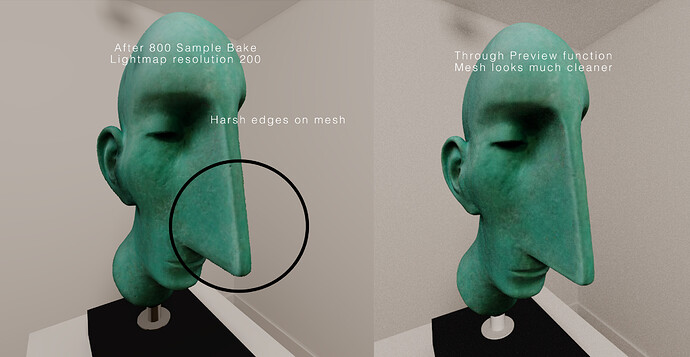 when previewed the mesh looks normal, but after baking I notice sharp edges on the mesh and I would love some help to prevent this.
Many thanks!