Hi there,
New to the forum (great platform btw).
I'm experimenting with matterport obj files to create virtual walkthroughs of historic heritage sites. I've been trying to bake a model of a large church to no avail. The only changes I've made to the model after import, is I've placed a lot of point lights throughout the model near the windows to simulate the sun (as I want to retain all the textures of the stained glass, rather than making the texture transparent).
While the preview turns out great, every time I've baked, the model just looks black (see attached). Any idea what the issue could be?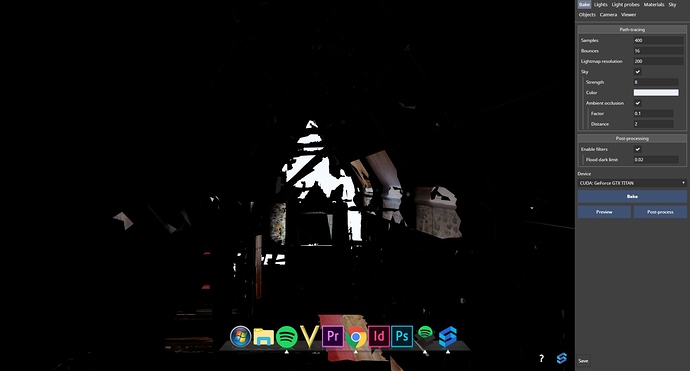 !