Hi, before complaining I want to say this is my first post and I am using the trial period still but I plan to subscribe because you guys have created the best SW for my use case and I've tried everything I could find so Thank You!
The issue I have is that when using the material picker the textures display at a random or possibly default scale but not the scale which is set in Sketchup for the given material. The texture is displayed at the correct scale in my material pool and I make sure to provide a large enough block for the texture to pattern. This resolved the original issue I had with textures appearing as black solids and texture artifacts appearing throughout the model. No matter what though, I can't get the textures to show at the scale set in Sketchup. I've tried multiple materials/exports/renders and most recently exported the model as a new scene in case some properties were locked in shapespark from previous imports.
The image below shows my pool textures properly sized at 2'x2' but when activated on the countertop the texture repeats every ~6 inches. This particular black marble texture image is 2000x2000 pixels.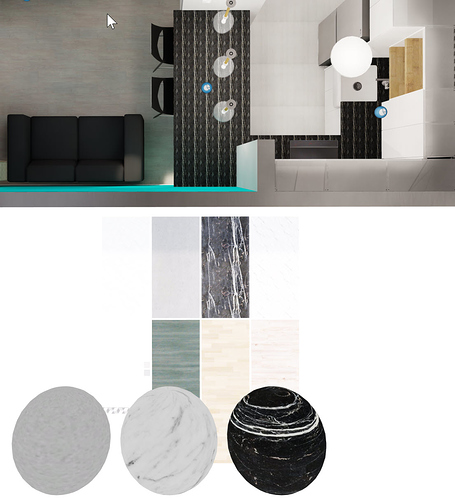 Any thoughts? Thank you.