Hello, Im new to Shapespark so I dont know if the problem Im having is because of something Im doing wrong or thats just the way the software is.
After baking, Im getting some horrible shadows / lighting effects on surfaces, specially when there is low light and the surface is a color (maybe the textures hide it better).
The scene has a lot of spot lights (about 80 spotlights) and I get this effects: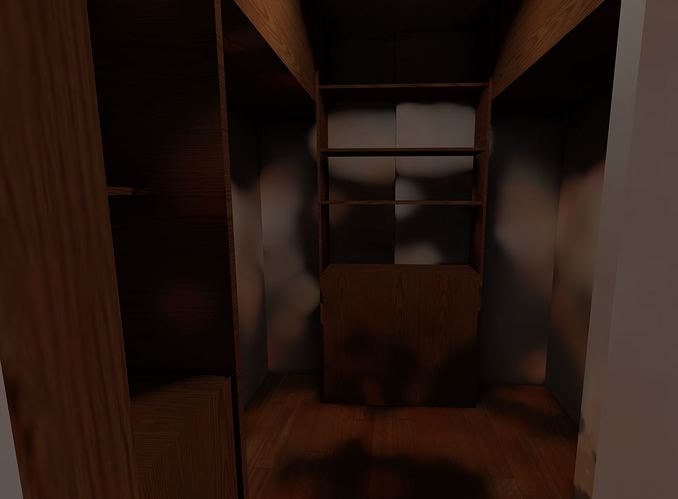 This is a closet with low light. You can see the spotlight on the wood but the walls look weird.
Even on a well lit surface with several spotlights nearby you can see the noise altough it does not look as bad as the closet)
Please help. This is the scene: https://3d.sitecap.mx/dla_0/
Baked in Medium , 400 samples, 8 bounces, Max lightmaps 2, Flood dark limit: 0.1, Lightmap Resolution: 200 - However, when I baked the lights the software said it was going to automatically lower the lightmap resolution of different objects (rainging from 100 to 150) in order to fit it all in 2 light maps.