Hi,
I would like to know if its possible to change the reflection when a material is changed. A re-bake of the reflection per say.
If it's not possible I would like help on a problem that is being caused by the reflection probes.
In my scene all walls have a full white material applied and I bake the lighting inside Shapespark with it. Then I export the bundle and add some code to change the default texture the walls start with. The problem is I don't want the reflection probe to change the calculated reflection (done with full white walls) to reflection that shows the default texture I'm adding through code after.
Scene on Shapespark: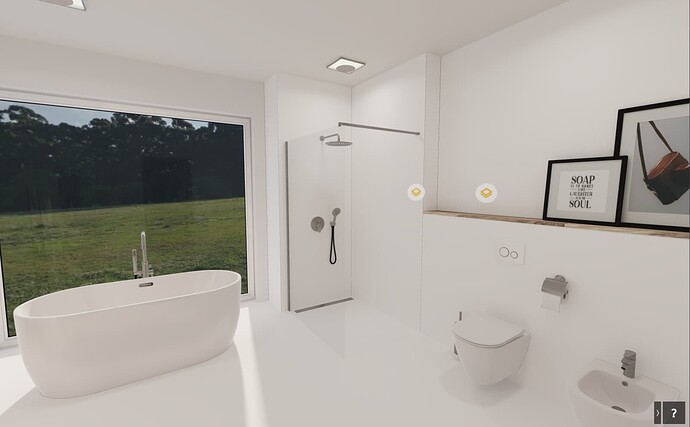 Scene with default textures I had through code: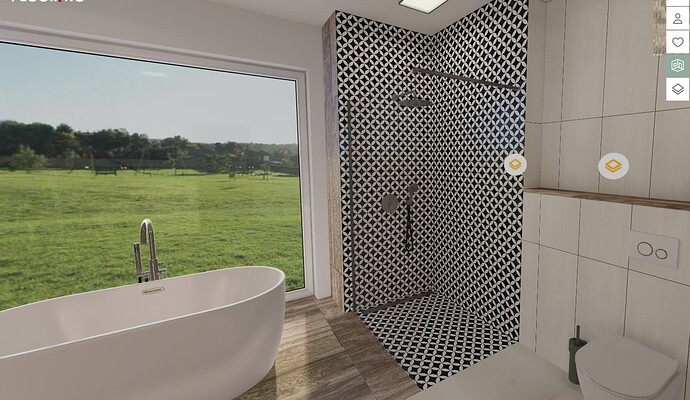 Scene after using material picker (the reflection from the default texture are applied this is what I want to avoid):
Is the any solution to at least make the reflection stay with the full white bake?
Thanks!