Hey folks, I'm running into an odd issue where I'm getting baking artifacts after baking on the walls at the ceiling and floor edges, see attached images. I'm baking with 900 samples at 130 global resolution.
This could be my issue: My ceiling and floor are each a single plane (but separate objects) intersecting the walls by a small margin. This has never caused an issue with Vray baking interior scenes, but I suspect that I'll need to append faces and close in the walls as a single piece of geometry.
Has anyone run into an issue with this?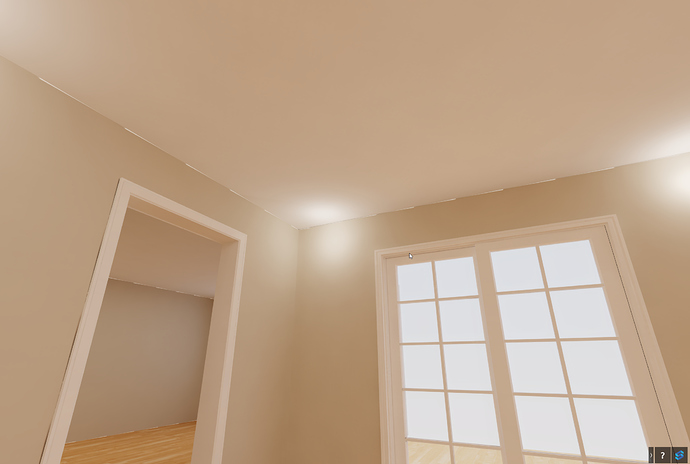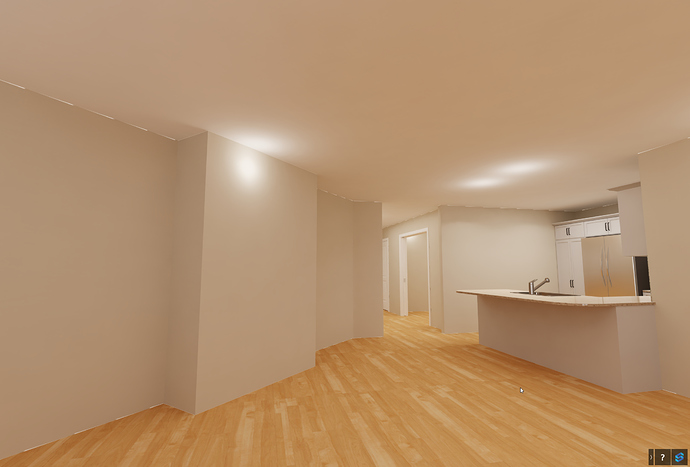 Scene model geometry. Exterior walls removed where possible to reduce bake map size: