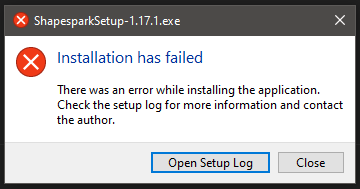 i was having an issue while trying to export a file from sketchup to shapespark(internal server error:500) so i uninstalled shapespark editor from my pc and when i tried to reinstall its throwing the above error.
Was SketchUp running when you launched the installer? If so, could you run the installer once again after closing SketchUp? If it doesn't help, please restart Windows and try again.
the editor got installed but if i try exporting now its throwing another error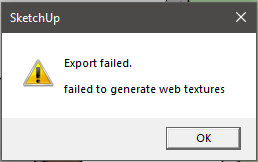 hi so i snooped around the forum and found out that some texture names could cause this error and i renamed the textures now its showing another error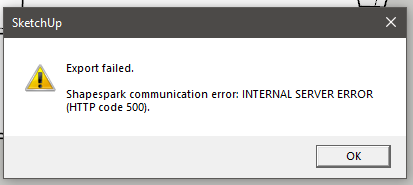 @emiljoe08, could you send a problem report from the "Help & Support" tab of the desktop application? The report will include application log files, which should shed more light on the error.
i have sent an email to support with the log file attached
Thanks! Let's continue the discussion via email, then.