Small building with 10 even smaller apartments (one is decorated), entrance hall, streets and a low poly car. It' still in progress.
https://aura3dstudio.shapespark.com/residencial_iracema/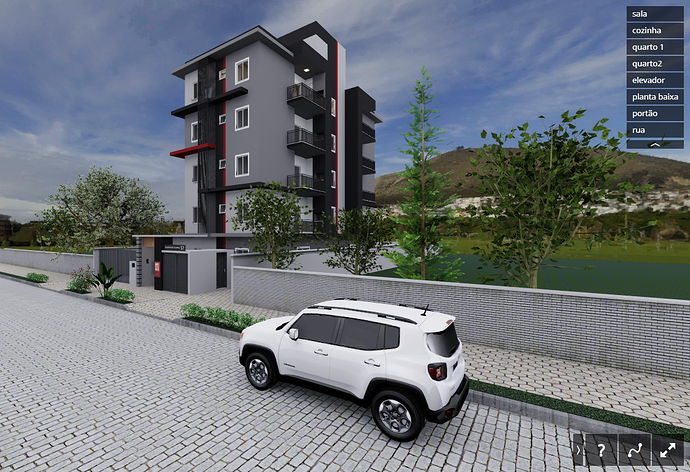 First time using camera volumes option.
It's realy a nice feature. The only thing is the spheres to change materials in scene got too bright after that.
If anyone has any suggestions to improve the scene, I'm all ears!
Hope you like it.