Recently new functionality were added to Shapespark - ability to add material picker to objects to make the interiors more interactive. I tested it quickly on an older scene and it is very easy to use and works great. Here you can see the effects: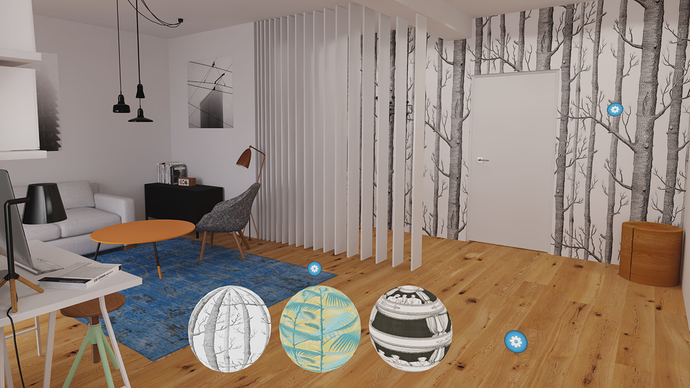 https://naniby.shapespark.com/virtualtour/
My only important suggestion would be the ability to change colors or material on the blue balls that are used to select objects. Maybe flat icons with transparency would be more elegant.
You can also attach some HTML content and audio playback with the new functionality. It is all configured in the Viewer tab.
Cheers,
Jakub