I created a customized user interface for texture modification with texture preview,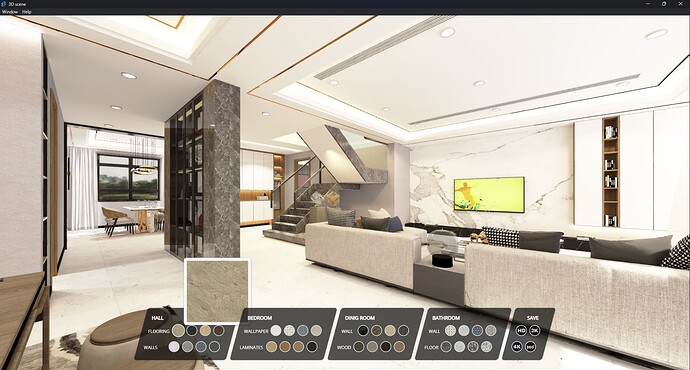 Scene link Here
Very nice and slick. Sorry to be that person but you spelled dining room wrong

Thank you for pointing that out. I'll make sure to correct the spelling.

Very nice, but I wonder how??

I agree; it looks great!
Would you mind sharing how you put this together?