Hey, guys.
I would be very happy if anyone could help me with these issues. I'm really struggling with this scene.
https://aura3dstudio.shapespark.com/gratio_residence/#autoplay
I don't think I know how to work with large and open spaces yet, like this one. Because the ilumination and reflects are anything else but good. Besides, in the bake process there is a message saying that "Resolutions for all meshes was scaled down by 6% to fit the scene into 2 lightmaps". Why is that? My scene has only 2M triangles.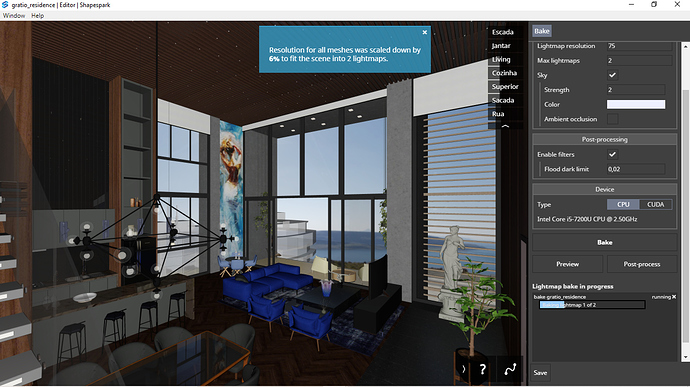 Thanks in advance.