Hi @jan and @wojtek, the experience into WebVR whith Shapespark scene is amazing! the level of realism is austanding but I try to move smoothly using the Windows Mixed Reality controls and is imposible. Is very frustrating because the experience is impresive but moving arround is simply dessapoiment. The only button that made something is pad key but teletransport you to the next wall in front of you, by just one hit!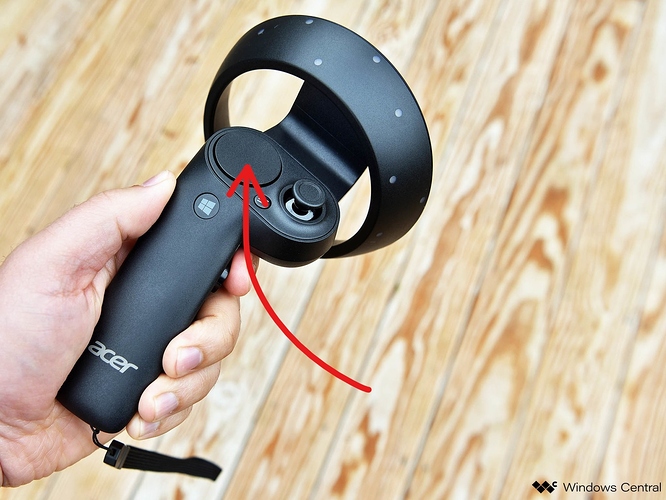 I try to use arrow, and pg up or pg dn keys but it causes nausea.
In this page (https://docs.microsoft.com/es-es/windows/mixed-reality/enthusiast-guide/webvr) talking about webvr and controllers, they mention:
Not all WebVR content is authored to support motion controllers. WebVR allows developers of content to support different types of input, such as game controllers or motion controllers. If you do not see your controllers on a site, it likely doesn't have motion controller support.
See the controls is not the important thing, the most important thing is can use it! because use arrow keys is very annoying and sad at the same time.
Do you get plans to improove this in a short time of period?
You mention Some gamepads can be configured to simulate keyboard events do you know if I can use another type of controls with Windows Mixed Reality headset instead of that I have?
BTW in the same page that I mentioned above appears this picture, maybe help you.