I am in the process of baking my first model. When it is done, I will share it so you can give me some pointers in how to improve.
However, I have already encountered one problem that I hope someone can give me guidance on. I have some materials that are not showing up properly (see the image below).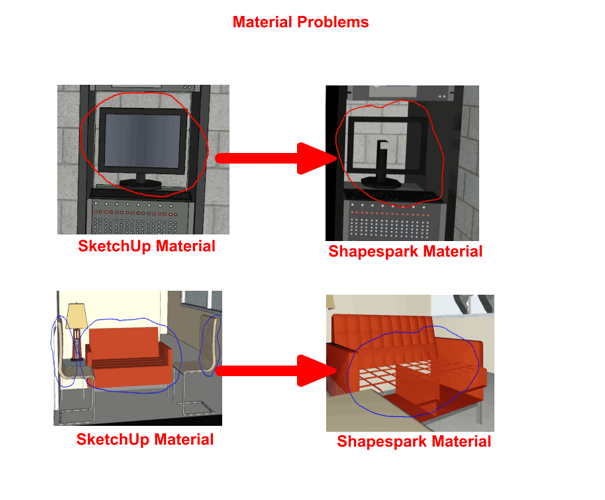 Notice on the materials highlighted in the images on the left from SketchUp that they do not show up in the images on the right from Shapespark.
I assume I have done something wrong.