We would like to share with you a repository containing free to use assets created by Shapespark. We want to provide you with good quality, good looking and lightweight 3D models that will help you build awesome digital experiences. We will be updating and expanding our asset collection over time.
You can access the repository at https://github.com/shapespark/shapespark-assets
First package we would like to share is a low-poly plants kit. Handcrafted and heavily optimized for web use, while maintaining quality as high as possible. You can use it freely in your own projects, no strings attached!
The whole set is made up out of 30 objects, including 12 trees and has a complexity of just 7,600 triangles. Check it out online at https://demo.shapespark.com/shapespark-low-poly-plants-kit/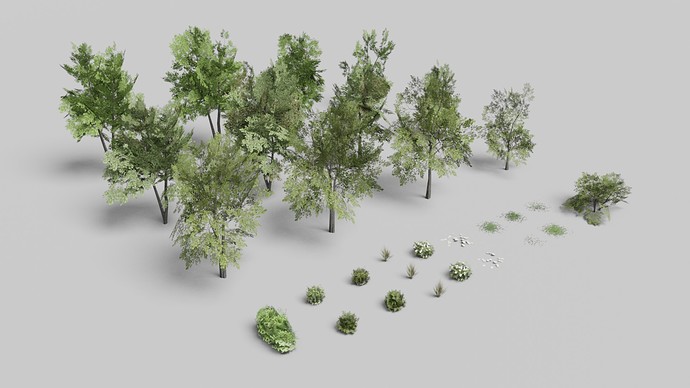 You can see a live demo usage example at https://demo.shapespark.com/garden-terrain/
Demo complexity is just below 30k triangles.