Hi,
I've noticed some strange behaviour while using VR view on Oculus Quest or Rift.
First thing i noticed is that the Oculus Guardian does not seem to be in sync with rest of the environment.
I tested this by holding a controller inside the Guardian while moving my head around.
In other VR and webVR applications these stay in sync at all times.
Another case where i notice issues is the parallax effect that wall corners should give.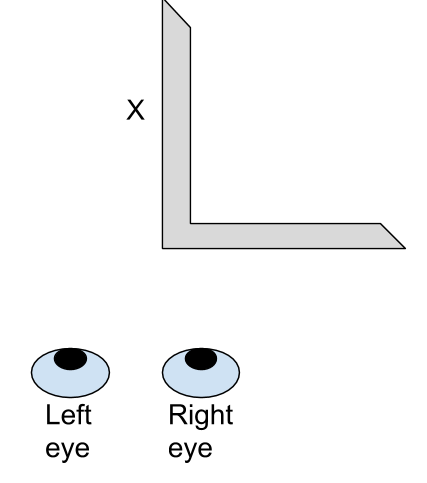 When positioning myself as in the above image i would expect the Left eye to see the edge of wall X while the Right eye would not.
In the VR viewer i can't seem to manage such a position. In other VR and webVR applications i can.
I'm observing these issues in versions 1.11.1 and 1.14.0 (did not test other versions)
as well as your online demo at (https://buildav.shapespark.com/musterappartement/)
Thank you.