Hi! I need help on live Video stream hls. Any could post a tutorial detailed how to configure? thanks
I think @Marcio_Moraes is referring to the new Video stream extension introduced in Shapespark 2.3.
@Marcio_Moraes, the most important things are that your video stream has to be in the HLS format (for example: https://test-streams.mux.dev/x36xhzz/x36xhzz.m3u8), and that the surface you would like to play the stream on uses a material with a texture placeholder. Aadd a Video stream extension as on the below screenshot, choose the material and specify the stream URL.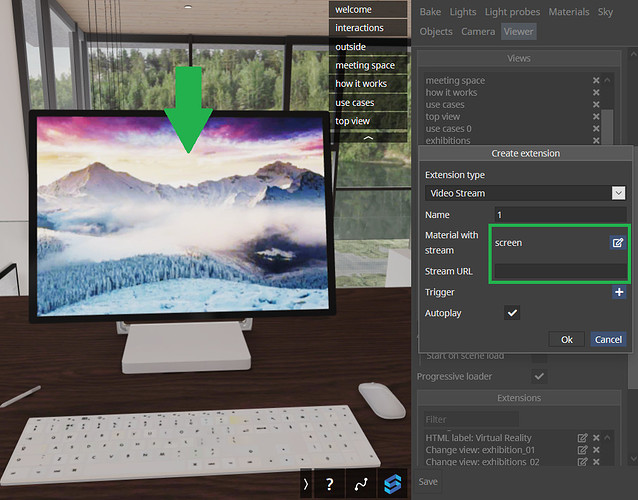 Perfect my friend i try this tks
hello wojtek i use hls transmission on youtube

but the video doesn't appear in the shapespark
If I understand correctly, YouTube can accept an HLS stream as an input, but not deliver an HLS stream as an output. Aren't these settings related to configuring an input HLS stream for YouTube live stream?
I can't answer about it on youtube.
I just need to make this video stream feature work.
Could you let me know a platform I can use, please?
You can try https://mux.com/ (based on the url example given by @wojtek)
or Dacast.
This is new to me too, please for feedback after testing.
Regards!
helo my friend perfect i will test ao feedback
I got a link with .m3u8 ending but apparently this feature is not working
It finally worked!
What I did was use a hls output platform (.m3u8) in the case I used wowza and in shapespark I put the normal html that the site provides.
I think this is it, tks
Hello @wojtek another up date
I managed to put the link and make the video play in the shapespark editor, but when I save the scene and upload the program shows an error and breaks my scene.
After that I can't open the file to edit anymore and I can't upload it anymore.
Look the imagens: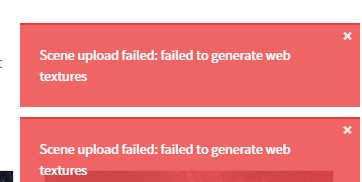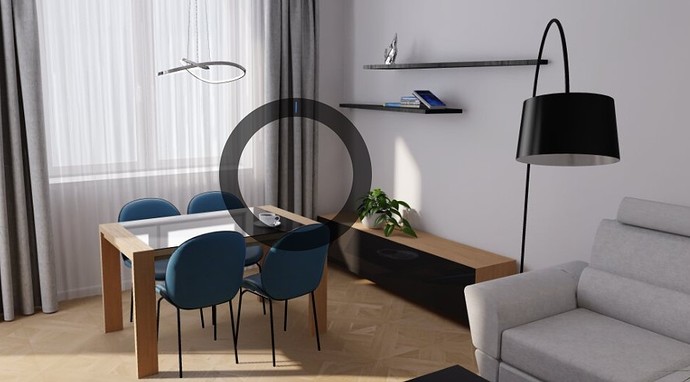 Could you share the .m3u8 URL with us (via PM if it's not public), so we could analyze why you couldn't use this file directly in Shapespark?
Could you share the scene folder from Documents\Shapespark with us for analysis?
Hello @wojtek
Yes, i can send. Tell me your email please.
@wojtek I sent it to you by PM.
tks
@wojtek Hello Woj, you recive my PM?
Thanks for the Wowza tip! I finally got around to testing this and it worked great. Let me know if you still need any help with it and I can let you know my settings.
Hi, are you able to guide me as well how can we use for video steam.
i also cant not input stream video.
Could you share an URL of the stream which is not working?
Can I ask you about sharing livestream video on the screen in shapespark?
Are u able to show me details how to set up stream on screen?