You can now host video meetings within your 3D scenes created with Shapespark. The key features include:
See where other participants are and what they look at.
Share your camera and microphone.
Use a pointer to direct participants attention to a particular place.
Share material picker choices with all participants.
The meetings are available in the Standard and Plus subscription plans and for the perpetual license owners with active hosting. For details see the pricing tables and FAQ sections here: https://www.shapespark.com/pricing and here: https://www.shapespark.com/pricing-perpetual
To create a meeting use a people icon on the scene list at https://cloud.shapespark.com: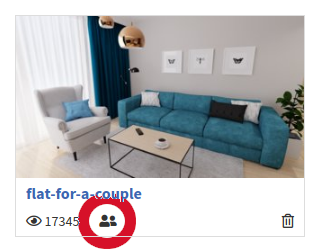 To get links to created meetings and delete meetings use the new Meetings tab at your cloud account: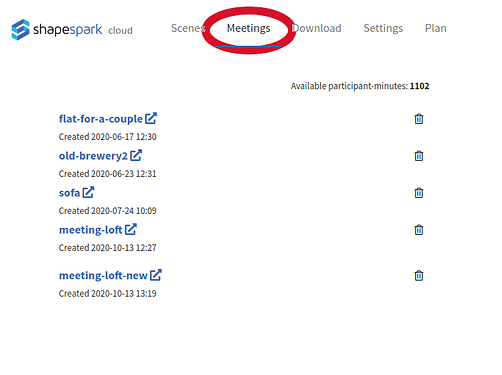 Thank you to all of you who tested the meetings and provided feedback during a preview. We still have a lot of polishing and improvements to do. For example, soon you will be able to select textures in the scene on which participants will be able to share their screens during a meeting.